Long before books focusing on teenagers and their issues became its own major category, Hollywood has understood the value of coming-of-age novels and adapted them for the silver screen. Over the past few years, YA has exploded into prime real estate for film franchises, and in a time when original scripts seems to be waning, there is no slow down for giving our most beloved YA books the movie treatment.
Like most book nerds, I like to read the source material before seeing the film, so I've developed a list of must-reads (or re-reads) in order to get you ready for the theater experience. Share this list with your book club or tackle them on your own, but by the end, you'll be fully prepared for the 2016 movie season…and the most knowledgeable bookie turned movie guru you know.
The number of YA books that have been optioned for movie rights or are currently in development is a very lengthy list, so I've focused on films that have an official 2016 release date. Happy reading!
In order of release date:
·

        
The 5th Wave
by Rick Yancey: After four waves of attacks, Cassie Sullivan is one of the sole survivors desperately on the run from Them, the aliens who are about to unleash the 5
th
wave on Earth. In order to rescue her brother, she is forced to rely on Evan Walker, who might be the last person she should trust. There is one additional book in the series, with the final novel to be published in May 2016. The film is set to be released in January 2016.
View on Amazon
·

        
The Mortal Instruments: City of Bones
by Cassandra Clare: This book was made into a movie in 2013; however, the newest adaptation will be a drama television series called
Shadowhunters.
In City of Bones, Clary Fray has an accidental run-in with a group of Shadowhunters—warriors who rid the world of demons. And they're interested in her too, when she's attacked by a demon, gains The Sight, and her mother disappears. There are six books in this complete series.
Shadowhunters
will premiere in January 2016 on ABC Family (which will be changing its name to Freeform). 
View book on Amazon
·

        
Fallen
by Lauren Kate: A paranormal romance released in 2009,
Fallen
focuses on Lucinda (Luce), who is sent to a reform school after she's accused of starting a fire that killed a friend. On her first day, she is mysteriously drawn to Daniel, another student who is hiding a secret. There are two additional published books in the series, with a fourth planned. The film is currently in post-production with an early 2016 release date.
Amazon link: 
·

        
The BFG
by Ronald Dahl: The BFG, or Big Friendly Giant, is true to his name, which is lucky for Sophie, who he snatches from her bed and carries off to the land of giants. BFG is only interested in eating snozzcumbers instead of "human beans," and the other monsters bully him for being an oddball. As Sophie and the BFG become friends, Sophie decides something must be done to stop the giants, once and for all. Directed by Steven Spielberg, the film is set to be released in July 2016.
Amazon link
·

        
A Monster Calls
by Patrick Ness: Thirteen-year-old Conor encounters a monster in his backyard, but it isn't a monster from his nightmares; it's an ancient tree monster that seeks the truth. As Conor reveals the source of his nightmares, he must also cope with his mother's cancer diagnosis. The film is set to be released in October 2016.
Amazon link
·

        
Fantastic Beasts & Where to Find Them
by J.K. Rowling: A companion to the Harry Potter series, this book is a wizardry textbook from Hogwarts, complete with a foreword by Dumbledore, and an A to Z listing of magical beasts and their characteristics.  The film is set to be released in November 2016.
Amazon link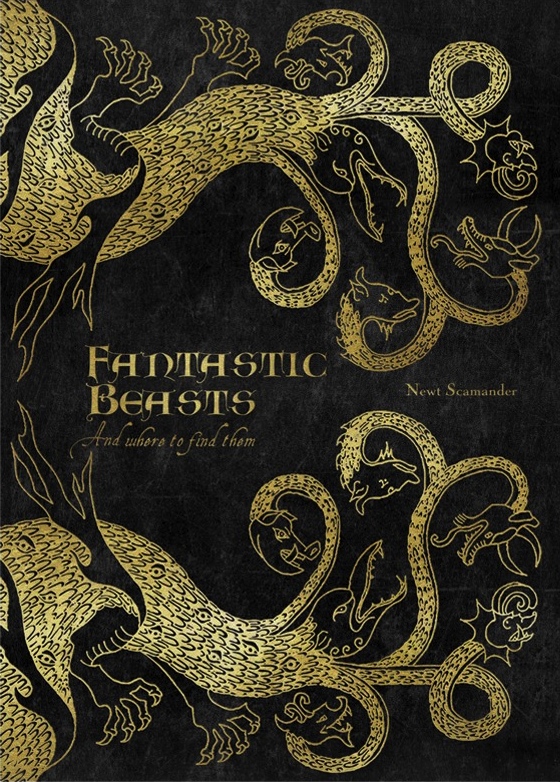 ·

        
Let It Snow
by John Green, Lauren Myracle and Maureen Johnson: In a trio of interconnected holiday romance novellas, a massive snowstorm on Christmas Eve acts as a catalyst for romance in the lives of three teens. The film is set to be released in December 2016.
Amazon link
·

        
Miss Peregrine's Home for Peculiar Children
by Ransom Riggs: On a mysterious island, Jacob discovers the crumbling ruins of an abandoned orphanage. As Jacob explores the empty bedrooms and hallways, he realizes that its former occupants possessed incredible powers, and that they may still be alive—and dangerous. There are two additional books in the series. The film, directed by Tim Burton, is set to be released in December 2016.
Amazon link
·

        
Looking for Alaska
by John Green: Giving up his safe and boring life at home, Miles "Pudge" Halter heads to boarding school and encounters the entirely unsafe and fascinating girl down the hall. Alaska might steal Miles' heart, but her self-destructive tendencies may also lead to a life lesson he ever expected. The film is set to be released in 2016.
Amazon link
·

        
Before I Fall
by Lauren Oliver: Popular senior Samantha Kingston is at the top of the social hierarchy and has all the perks that go with it. When a late night party ends in a deadly accident, Sam is forced to relive the same day seven times, her relationships begin to take on a different meaning. The film is set to be released in 2016.
Amazon link
·

        
13 Reasons Why
by Jay Asher: Clay Jensen returns home from school to several cassette tapes recorded by Hannah Baker—his classmate and crush—who committed suicide two weeks earlier. Hannah's voice tells him that there are thirteen reasons why she decided to end her life and if he listens, he'll find out why. While this novel was previously in development as a feature film, an announcement was made this week that it will instead be adapted into a 13-episode series for Netflix. Final negotiations are currently in process at the time of this post, so there is no debut date as of yet.
Amazon link
Which of the movies above are you most excited about seeing? Is there a book not on this list that you would love to see on the silver screen?